Today, Kilskeery Free Presbyterian Church marked its 48th anniversary since the opening of the hall which now forms the auditorium of the church building.
I was asked to preach at the special season of prayer in the afternoon, a feature of every anniversary over the last 48 years.
I am including two pictures of  the opening of the hall back on August 17th, 1974.
Click here to read the sermon notes
View a video of this sermon here: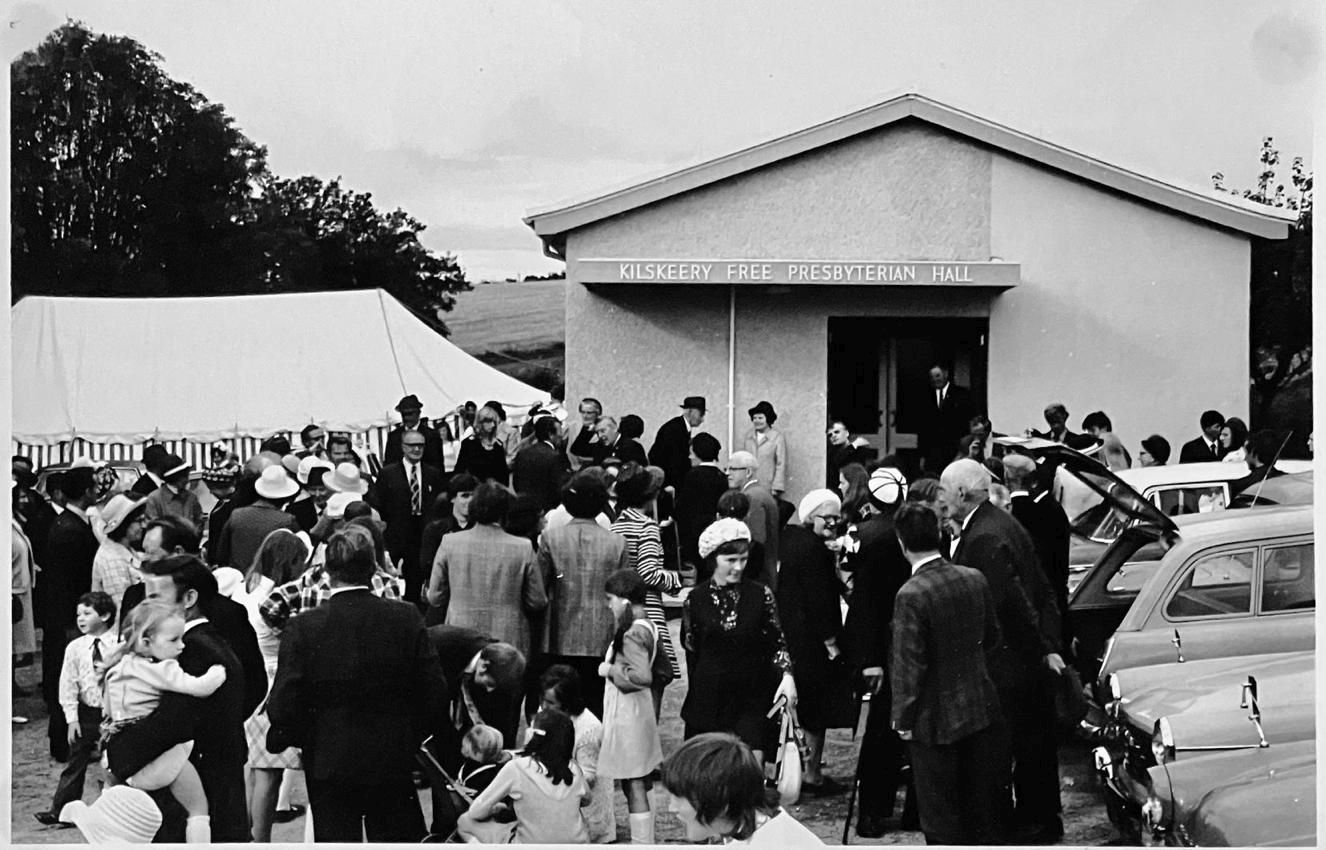 The crowd that attended the opening service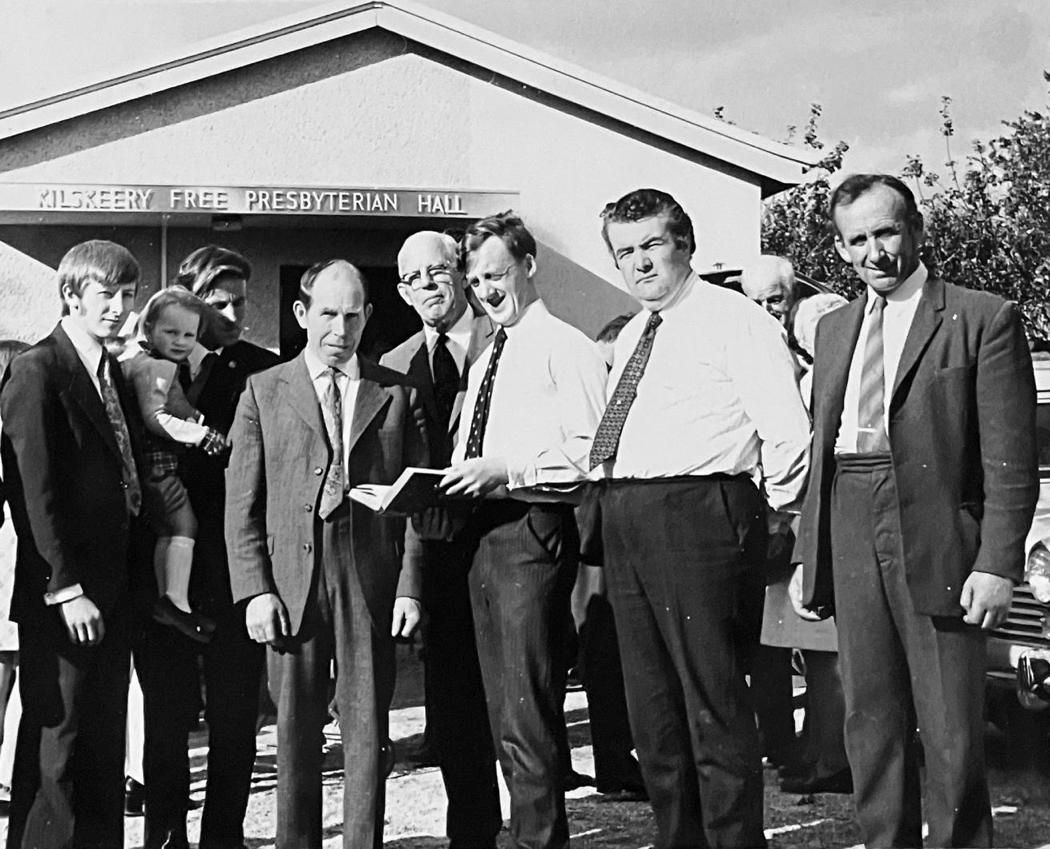 The men involved in the start of the witness.
(L to R) Mr George Somerville, the late Mr Robert Edwards, who gifted the site, the late Mr Hugh Gallagher, Mr Ivan Morrison [holding a book], Mr Jackie Neville, the late Mr George Morrison. [The man with glasses is unknown]
I did not refer to all the verses I have in my notes so perhaps you could look them up for your edification.
Sincerely in Christ's name,
Ivan Foster