Gospel preacher arrested in London
by Rev. Ivan Foster
See all 13 entries in 'The 'Time' Has Come' series
Click here to view the Burning Bush Sermon Catalog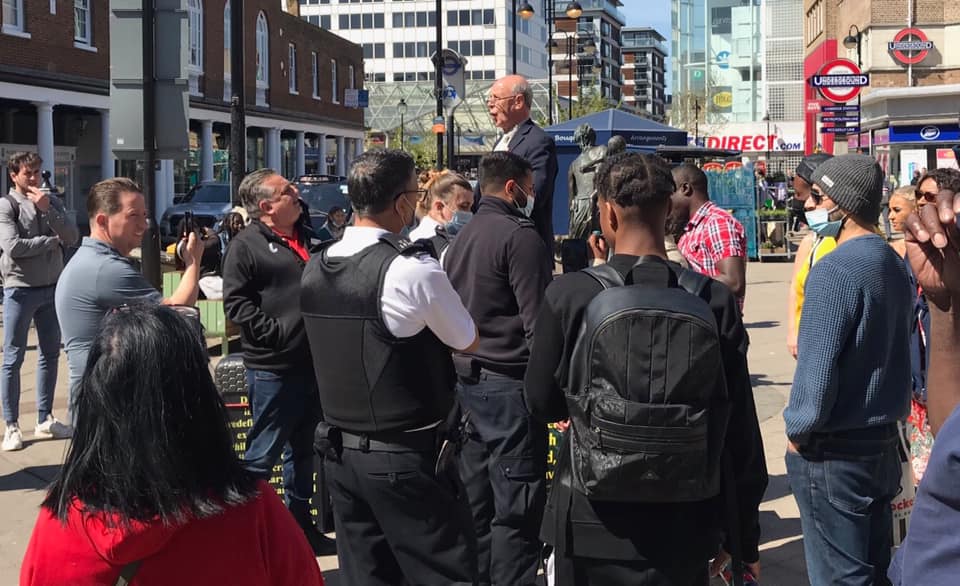 A picture of Pastor Sherwood preaching just before his arrest - a sharp contrast to the scenes of the next day in Hyde Park.
Police roughly handle elderly gospel preacher who has not been charged with any crime!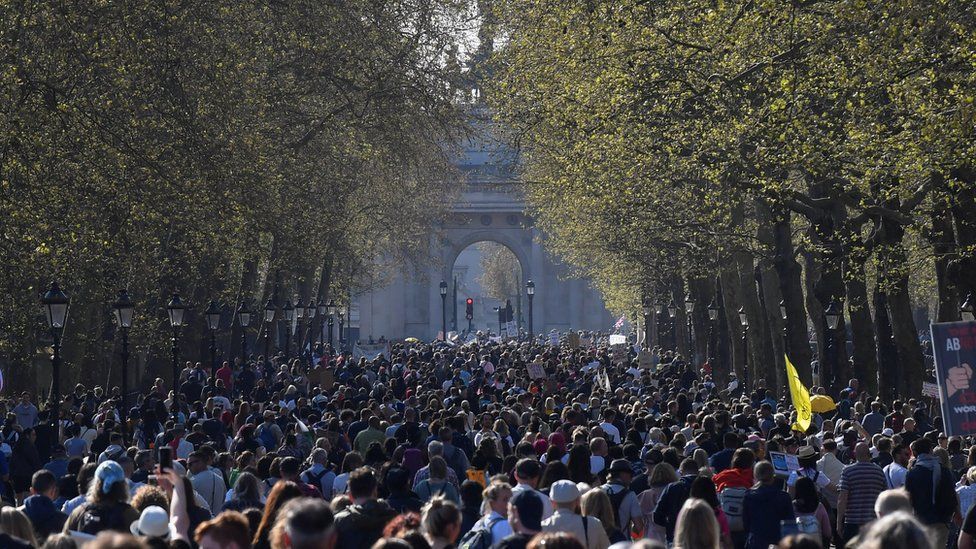 Scenes pictured in the press at the anti-Covid restrictions protest in London, Saturday 24th April.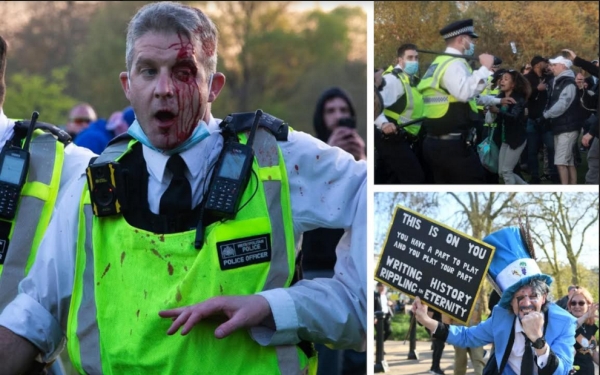 See all 13 entries in 'The 'Time' Has Come' series